3.8 IPX7 waterproof structure mic design
Many outdoor products need the waterproof function, especially the parts of sound components, such as microphones and speakers, need waterproof structure design to ensure that the products will not malfunction after water enters. The general waterproof grade can be divided 9 levels, the more common waterproof levels are IPX5, IPX6, IPX7, of which IPX7 must be able to withstand 30 minutes at 1m underwater of work without being damaged.
In addition to the waterproof product itself, the housing needs to be waterproof, and the microphone and the mechanism must meet the waterproof specifications. The waterproof microphone usually uses waterproof mesh and adhesive, the mechanism also needs to combine with the microphone appropriately to prevent water enters. The waterproof mesh is designed in the middle layer of the mechanism (Fig.8.1). After the waterproof mesh is added, the high-frequency response will be attenuated because of the acoustic resistance (Fig.8.2).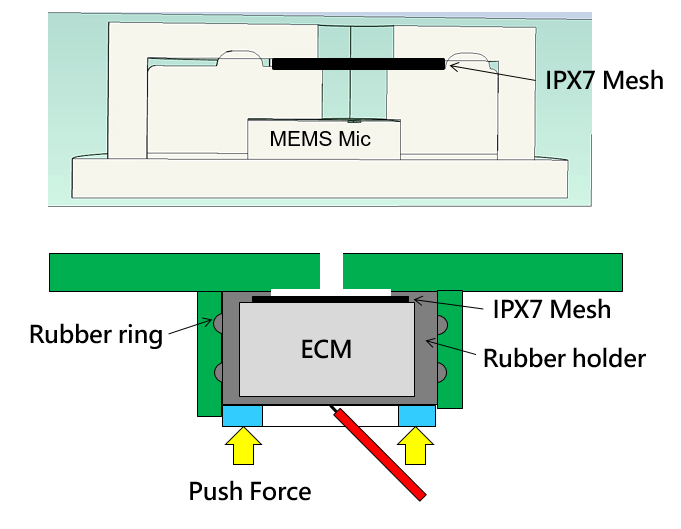 Fig.8.1 IPX7 Recommended mesh & rubber holder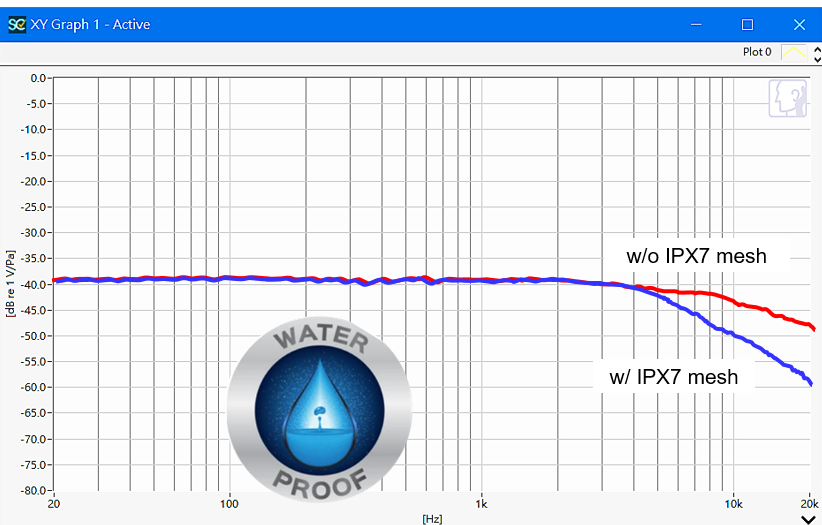 Fig.8.2 IPX7 Mesh Fr Curve
---
---